Add a header to begin generating the table of contents
Top 5 Benefits Of Maximo 8 & Why Your Enterprise Is Better Off With It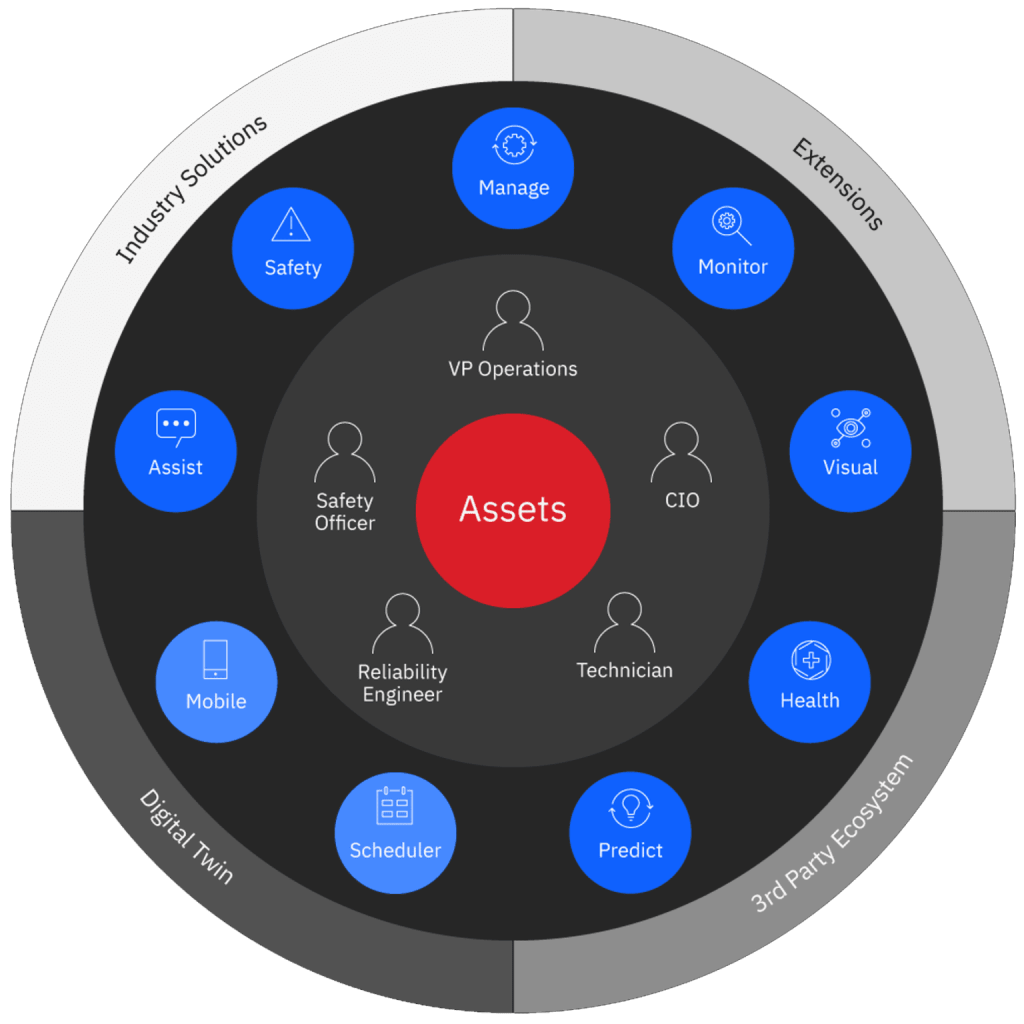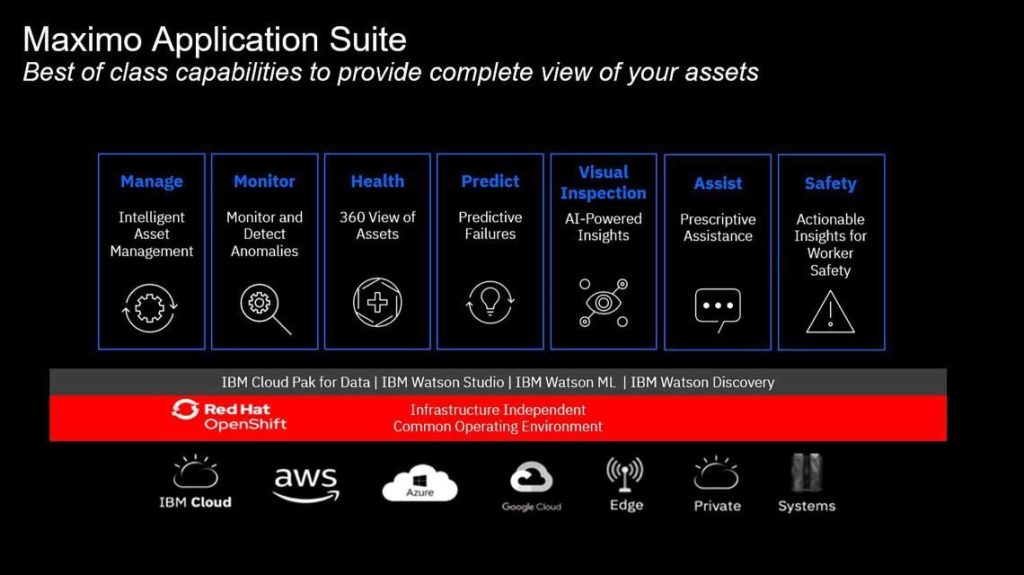 The new IBM Maximo Application Suite (also known as Maximo 8) has generated considerable buzz within the Maximo community. The Maximo Application Suite (MAS) continues Maximo's tradition of providing a series of intelligent asset management applications that enable businesses to maintain their assets. However, as part of IBM Maximo's digital transformation, the release of Maximo 8 truly represents the 'next level' of asset maintenance.
With enhanced features that allow data sharing, predictive maintenance, and enterprise asset management, companies can extend asset lifecycles for all their equipment and machinery and understand their assets like never before. 
The benefits of using Maximo 8 are immediately apparent. With longer asset lifecycles, businesses can reduce long-term costs, reduce operational downtime, and maximize operational uptime while ensuring that the productivity of their assets remains uncompromised. 
To ensure business continuity and for businesses to continue executing essential maintenance functions, Maximo 7.6. will be supported until 2025, meaning organizations have until that year to transition to the Maximo Application Suite. 
There are many differences between the new IBM Maximo Application Suite and its immediate predecessor, Maximo 7.6. However, before detailing the benefits businesses can derive from using the Maximo Application Suite, let's first discuss how this latest version of Maximo differs from previous versions. 
For a start, the Maximo Application Suite is best thought of as an 'integrated suite.' Essentially, this integrated platform merges familiar asset lifecycle applications from previous Maximo versions and integrates them onto one platform! This means users can conveniently access key monitoring and reliability applications on a single platform, thereby contributing to an enhanced user experience as every critical application can be found in one location. We will discuss what can be found on this platform very shortly!
Additionally, new features of the Maximo Application Suite include a simplified licensing system known as 'Application Points' (or App Points). There are two licensing options available to users: they can purchase a committed term license or use usage-based licensing. No matter which option businesses opt for, App Points offer users greater pricing flexibility, as we shall discuss further below. 
Another important new update is how the IBM Maximo Application Suite is hosted. This is particularly important for Maximo users that have not yet converted to the Maximo Application Suite from a previous version of Maximo. 
The new IBM Maximo Application Suite is hosted and deployed through the RedHat OpenShift Container Platform. IBM Maximo's conversion to a container platform is part of a broader digital transformation that seeks to move away from traditional asset maintenance. 
This deployment model allows businesses to run their applications faster while using even fewer resources. Moreover, updates will automatically be available for the container host, meaning companies can continue using their applications with minimal disruption. Like other cloud-hosted software, the RedHat OpenShift platform can be hosted by an external vendor or as an on-premise solution. 
As mentioned, how businesses host this platform is important. Should your company already be using Maximo as a Service (MaaS), the vendor should facilitate the change to the new container platform. However, should your company host Maximo as an on-premise solution, you might need external support to transfer to the IBM Maximo Application Suite. 
Before discussing the most important benefits of using the IBM Maximo Application Suite (MAS), let's discuss some of the features offered in the Suite.
IBM Maximo Asset Management
Firstly, IBM Maximo Asset Management in the new Maximo Asset Suite contains the applications with which long-term Maximo users are familiar. As the name suggests, IBM Management is intended for intelligent asset management and provides the essential tools for enterprise asset management. Moreover, the applications enable enhanced data sharing among users regarding asset health and performance.
Within this broad application, users can access applications to help maintain asset availability. Organizations can use applications to preserve and enhance asset availability, including 'Work Management,' 'Asset Management,' and 'Planning and Scheduling.'
Moreover, the Asset Management application in the new Maximo Application Suite also contains industry-specific solutions (which long-term users are familiar with). Some available industry solutions include Utilities, Oil & Gas, Manufacturing, Transportation, Life Sciences, and Nuclear Power. Thus, these specific industries will continue to benefit significantly from using these industry-specific solutions.
Finally, IBM Maximo Asset Management in the new Maximo Application Suite contains several helpful add-ons that many industries can use to help with maintenance and reliability operations. These add-ons include Maximo Asset Scheduler, IBM Maximo Health, Safety, Environment Manager, and Maximo Anywhere. Some of these applications can significantly buttress how your organization plans maintenance operations; additionally, they can support mobile workers in the field and thus mobile asset management.
As these applications are located in the same area, Maximo users will instantly benefit from an integrated user experience! Moreover, these are not the only applications in the IBM Maximo Application Suite (MAS). Let's discuss these additional applications before examining how these applications, as well as those from Maximo Asset Management, can benefit your business.
For a start, the Maximo Application Suite has more advanced integrations that can help ensure constant asset availability. These further integrations represent the predictive maintenance capabilities within the IBM Maximo Application Suite.
Predictive maintenance capabilities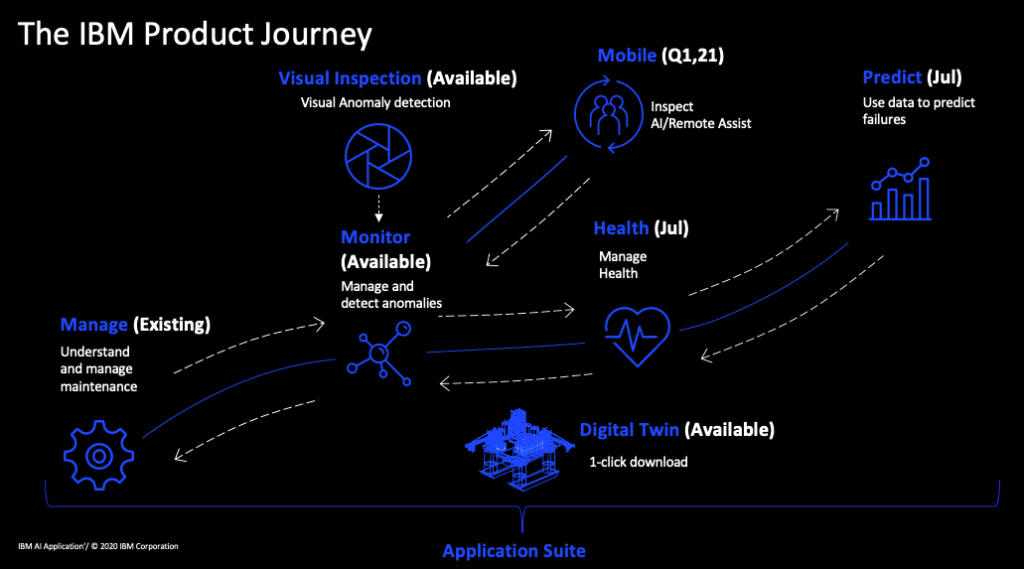 Let's begin with the 'Monitor integration' in the new Application Suite. As the name suggests, this is the primary integration used for condition-based monitoring of a company's assets. Within the assets themselves, sensors collect data about how the asset is performing in real time. The data is then fed back to a centralized location for users to interpret. Moreover, tools within the Monitor application help users understand the data being received from their assets.
Related to the Monitor integration is a capability called 'Visual Inspection.' This integration uses cameras and artificial intelligence to help companies monitor their assets. With Visual Inspection, technicians do not even have to be present at the assets! Instead, issues can be detected by organizations with these visual capabilities before work begins.
With the 'Predict Integration,' your businesses can take predictive maintenance to the next level! With this integration, maintenance and reliability teams can thus move away from reactive maintenance permanently. In addition, the integration can detect failures and create predictive models that identify the most likely causes of failure and when an asset will fail.
Companies can use the 'Predict Integration' in conjunction with the 'Health Integration,' one of the many reliability applications/integrations in the Maximo Application Suite. This integration is instrumental for bringing together your organization's maintenance and reliability teams. Like many integrations and add-ons in the Maximo Application Suite (MAS), the 'Health Integration' enhances data sharing between different groups at the organization.
Using the Health integration, field technicians collect maintenance data in the field; this data is subsequently sent to the reliability teams for interpretation. Following this, reliability and maintenance teams can coordinate their asset maintenance efforts.
Before proceeding to the top five benefits of using the new Maximo Application Suite, it is worthwhile to highlight some of the generic benefits in the section above.
To begin with, the entire suite is available in a centralized location, providing a seamless, integrated user experience for companies. When this is combined with App Points, it is now far easier for users to experience the benefits of Maximo as we shall discuss soon. A second significant benefit to highlight is that the Maximo Application Suite significantly enhances data sharing.
Now, let's discuss the top five benefits of the Maximo Application Suite and why IBM business partners should transition to it as soon as possible!
Top 5 Benefits of using the IBM Maximo Application Suite (MAS)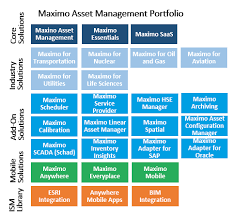 ⦁ Reducing Operational Costs To Maintain & Repair Assets
With some industry solutions and applications in Maximo Asset Management, it is possible to reduce operational costs while maintaining the same (or an even better) level of operational visibility!
For example, by using the 'Planning and Scheduling' application, maintenance planners and schedules can utilize ways to lower resources and save operational costs while planning maintenance operations. This is achieved by visualizing work orders and maintenance schedules on Gantt charts. Through this process, resource allocation and usage can also be improved significantly, thereby further lowering costs throughout the asset lifecycle.
On its own, predictive maintenance can lower the overall costs of maintenance operations by up to 15-20%. As seen in the section above, the new Maximo Application Suite supports predictive maintenance like never before! In addition, users can extend asset lifecycles by utilizing enhanced and new capabilities for years to come. Of course, maintaining an asset over time is easier (and far cheaper) than replacing it once a breakdown has occurred.
The oil & gas industry can benefit from the entire suite and their specific industry solution. With this solution, companies in this industry can reduce costs through standardization and collaboration, which this solution enables.
⦁ Gateway To AI Predictive Maintenance
As explained above, the IBM Maximo Application Suite offers asset-intensive organizations a gateway to AI predictive maintenance. When organizations execute this type of maintenance, they can keep their assets running more smoothly and extend the asset lifecycle. Of course, this represents an immense improvement over the shortcomings of reactive maintenance.
Organizations now have access to sophisticated predictive models due to the introduction of artificial intelligence into asset management. Not only does this aid future maintenance schedules and timetables, but it also enables organizations to save costs and maximize their maintenance efforts as they can understand the leading causes of asset failure far in advance. Thus, utilizing AI-powered predictive maintenance via the Maximo Application Suite is also essential for improving productivity at your firm through fewer hours of operational downtime.
As we shall now see, utilizing the full suite of the IBM Maximo Application suite is also essential for extending and improving the life of your assets.
⦁ Improving Life Cycle Asset Management
With a full suite of applications for organizations to use, improving and extending the lifecycle of your assets has never been easier! Let's look at some of the features that make this possible.
For a start, the Maximo Application Suite (MAS) enhances data sharing between the employees at your organization. For example, different teams can fully utilize the software to communicate critical data. This shared data includes pictures, key documents, any asset location, and other asset information.
Moreover, managing work orders has become far more straightforward within the Maximo Application Suite. With the IBM Maximo Asset Management Scheduler, organizations can graphically and visually view work orders on Gantt Charts. This enables supervisors, dispatchers, and technicians to streamline the work order process further.
It is also possible to closely monitor/update and finish a work order with the IBM Maximo Asset Configuration Manager. For example, when a task or job card is modified or terminated by another user, users will be fully informed of this change with the help of the application. Of course, keeping on top of work orders is vital to improving the asset lifecycle. This is because work orders contain the work history of an asset and other essential asset details. Thus, keeping users abreast of significant changes to work orders is necessary in order to ensure a smooth utilization of resources.
As covered previously, any industry-specific add-on will help organizations extend their assets' lifecycles.
For example, IBM Maximo for Nuclear Power comes with a robust management system that helps manage the lifespan of nuclear assets. IBM Maximo for Nuclear Power also supports industry-specific requirements, including permits, technical specifications, and corrective actions. In addition, Maximo for Transportation and the Manufacturing add-on also come with unique features that aid asset management.
Finally, Maximo Monitor and Maximo Predict are vital for extending the asset lifespan. Maximo Monitor is the primary integration organizations can use to implement condition-based maintenance. With the help of sensors, cameras, and AI, the necessary asset performance data is returned to a central location. This process is vital for the visibility of your asset's real-time performance; it also means that your organization can conduct timely interventions.
Maximo Predict will enable your organization to take maintenance efforts to the next level. As this integration provides predictive models with the help of AI, your organization can plan the proper upkeep operations far in advance. Essentially, this allows you to allocate resources far more efficiently while improving the lifespan of your assets.
⦁ Flexible Pricing With App Points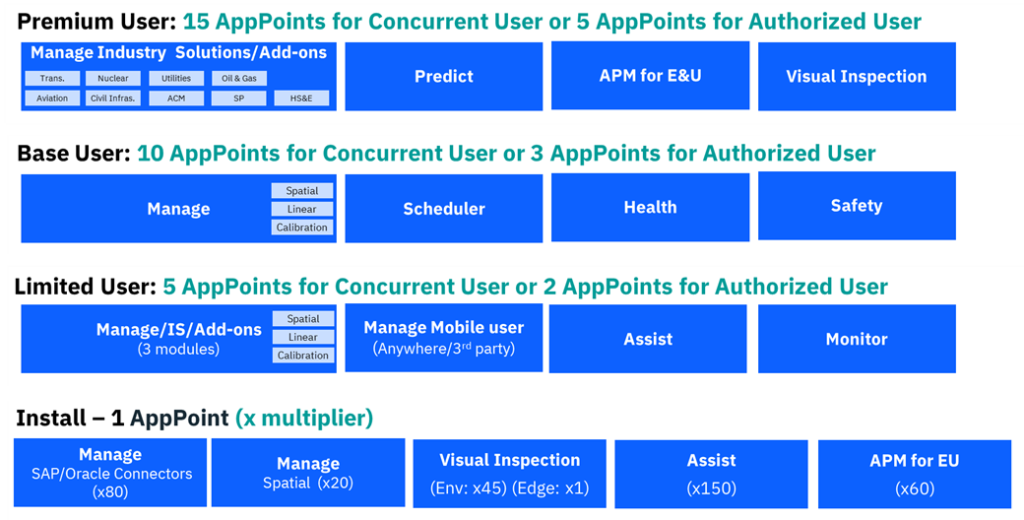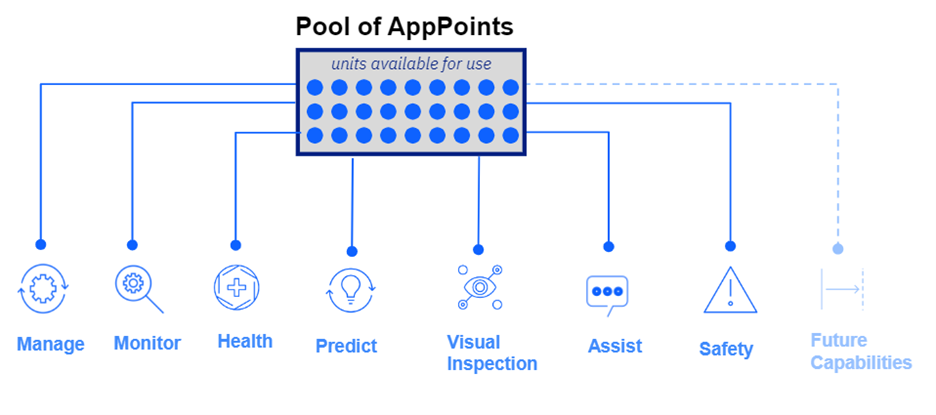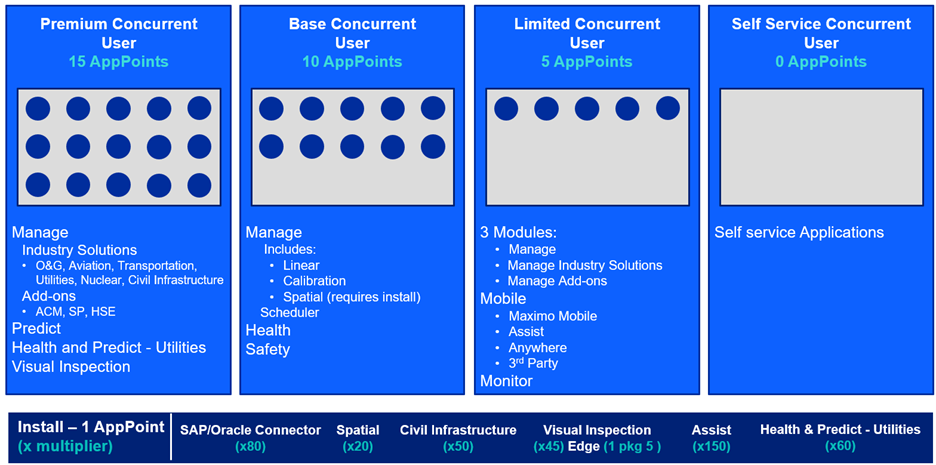 Earlier, we mentioned that the new Maximo Application Suite also comes with a new licensing system called App Points. The introduction of App Points represents a simplified licensing system, as will be made clear now.
App Points essentially act as a single entitlement for users to access Maximo's products. This 'single entitlement' takes the form of a pool of points known as App Points.
As before, users are divided into different categories (namely Premium, Base, and Limited Users); only this time, the types are defined by the number of App Points to which users are entitled. As users begin to use applications/integrations within the Maximo Application Suite, App Points are taken from the pool; these App Points will return after users have finished using the application. Importantly, with App Points, you are entitled to use every application within the Maximo Application Suite, but you will only pay for the applications that you actually use!
This flexible licensing arrangement is an excellent benefit for asset-intensive organizations! In the past, it was difficult for companies to determine which licenses and applications they would need for their operations. Now, with a single entitlement in the form of App Points, users can easily experiment with different applications/integrations until they find what works for them.
As well as coming with flexible licensing arrangements, the new Maximo Application Suite also comes with flexible deployment models. Let's discuss these flexible deployment models in more detail.
⦁ Simplify Deployment With Easy Upgrades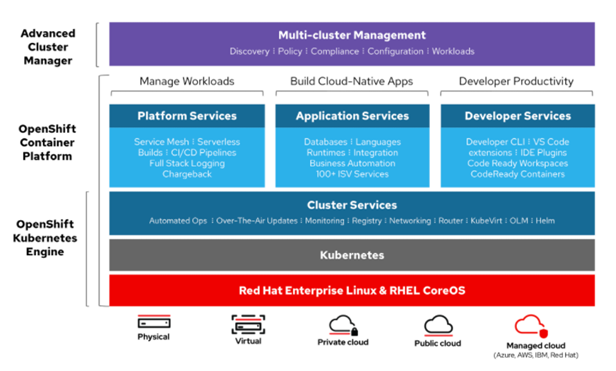 As per IBM's description of the new Maximo Application Suite, the applications accelerate the digital transformation of traditional asset maintenance. As mentioned before, as part of digital transformation usage flexibility, organizations can share data and lengthen the lifespan of their assets with far greater ease.
However, the most significant change regarding deployment is that Red Hat OpenShift now supports the Maximo Application Suite. With the deployment flexibility of Red Hat OpenShift and hybrid cloud, users can now access and use applications from Maximo Application Suite across a multi-cloud network. The most important takeaway of this new hosting platform is that applications will now run faster while using fewer resources to do so.
Like previous versions of Maximo, Red Hat OpenShift and a hybrid cloud can be hosted by an external vendor or as an on premises-solution. Should Maximo already be hosted by an external vendor, they will complete any software updates for your organization.
Before explaining how your organization can navigate the new Maximo Application Suite, let's first review the most significant changes we have previously detailed.
The Maximo Application Suite is an integrated platform that enables users to access key monitoring and reliability applications. As the full suite is located on a single platform, users can easily navigate between different applications and integrations with far more ease than before. Moreover, with the introduction of App Points, Maximo's new and simplified licensing system, users can decide which applications work best for them; better still, they will only need to pay for the ones they actually use!
Yet, navigating the Maximo Application Suite can seem challenging for both new and experienced users. For this reason, your organization should consult with Banetti, a Maximo Consulting Service with extensive experience in helping organizations navigate complex CMMS and EAM solutions. As the Maximo Application Suite comes with considerable changes in the form of App Points and a new containerized hosting system, asking for help from experts certainly streamlines installation of MAS.
If you require any assistance with Maximo applications, consult with Banetti today!