Add a header to begin generating the table of contents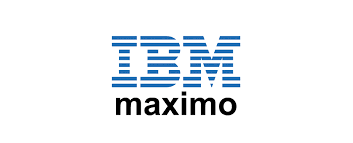 The importance of asset management and asset maintenance to organizations has always been a fundamentally important characteristic of day-to-day activities. However, what has changed radically is the implementation of asset management due to the introduction and integration of mobile apps and smartphones with asset management systems.
Mobile apps, such as the IBM Maximo mobile app, have truly changed how organizations complete asset management. With IBM Maximo asset management and IBM Maximo mobile applications, your organization can transform how your assets are managed and work orders completed! Additionally, thanks to security features such as data encryption, you can be sure that the security of your data will be constantly ensured!
Before discussing these perks and benefits, let's first discuss what IBM Maximo mobile applications mean.
What are Maximo Mobile Apps?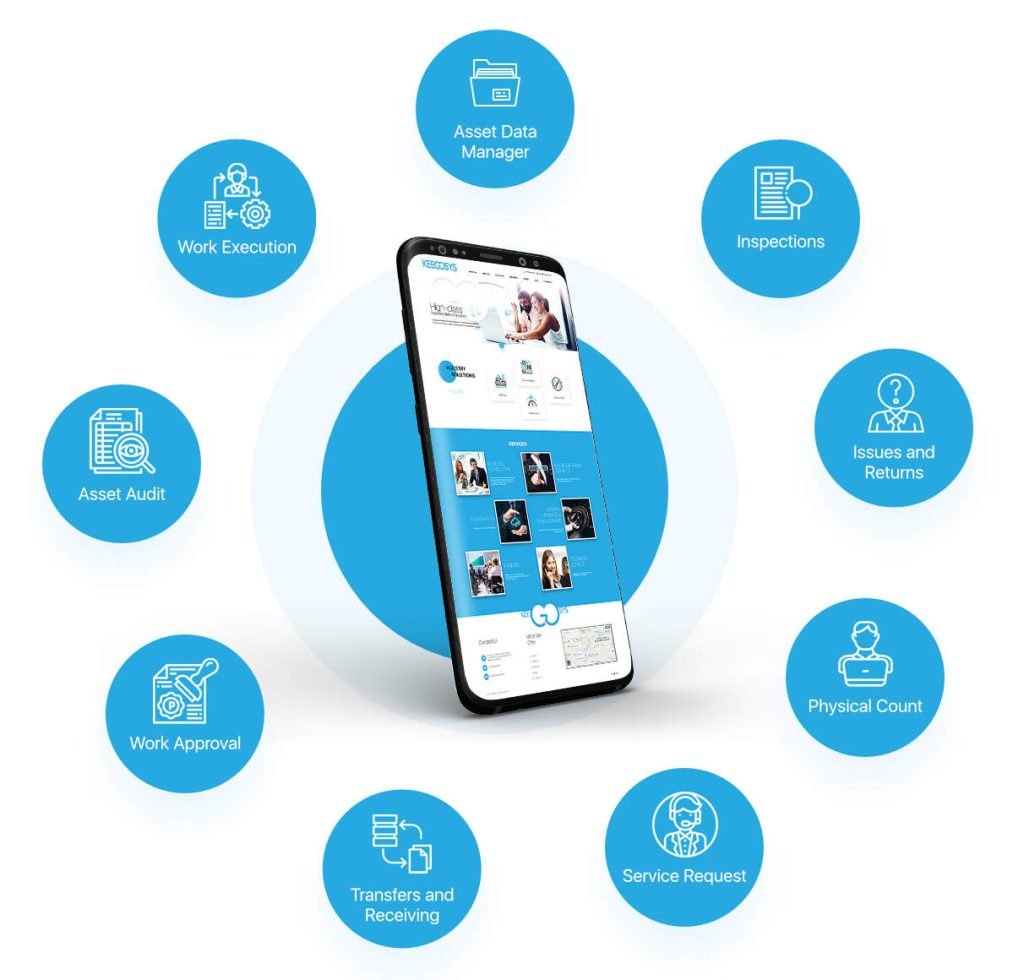 An IBM Maximo mobile app is a portable product that mobile workers and users can use. Each IBM Maximo mobile app offers its users an extensive suite of features. Of course, IBM Maximo mobile apps run on mobile devices, such as tablets and smartphones.
Some IBM Maximo mobile apps include Maximo Everywhere and Maximo Anywhere. Maximo Everyplace increases the accuracy of data collection as workers and field technicians can input data wherever they are.
In the case of Maximo Anywhere, this suite contains nine additional mobile apps/features crucial for asset management. Some of these features include enabling employees to view the current classification of a work order, report labor actuals, and maintain a work log. Additionally, users can even access a map to obtain directions to their work orders.
Maximo Anywhere mobile apps include an audit app and an inspection app. Later, we will discuss IBM Maximo Anywhere mobile apps in more detail and how they benefit their users.
Perks of Maximo Mobile App
The perks of using IBM Maximo mobile solutions are numerous. We can discuss a few perks of Maximo Mobile solutions.
Hybrid Application Model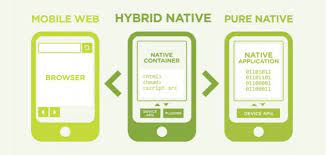 Maximo mobile solutions are an example of a 'hybrid application model'. Essentially, a hybrid application model combines the benefits of web and native app capabilities. Native app capabilities include allowing users to access a mobile device's features, such as camera, microphone, and GPS. Crucially, a hybrid application model enables bar code scanning and QR code scanning, both of which are vital for performing smart searches.
Available for Andriod, iOS, and Microsoft Windows Operating Systems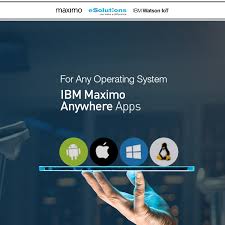 The benefits of web-based and native app capabilities are available on various platforms and operating systems. Maximo mobile solutions are functional and fully compatible with Android, iOS, and Windows devices and operating systems.
When downloading IBM Maximo mobile solutions, Android, iOS, and Windows devices will run within a native container. For Android devices, the Android Application Package (APK) will be deployed; for iOS devices/operating systems, the iOS application archive (IPA) is deployed; and for Windows devices, the Windows application file (APPX) is deployed.
Integrated with Work Management Service Provider
Integration between Maximo mobile solutions/applications and the Work Management Service Provider is a further perk. This integration is essential for mobile workers to access portions of a work order that are needed for their completion.
For example, this integration enables users to access asset details and to review task details. These integration attributes provide users with even greater simplicity and enhanced mobility.
Enhanced Mobility and Simplicity
Maximo's mobile solutions offer superior mobility for their users! Furthermore, as everything is integrated onto one platform, supporting staff members, maintenance technicians, and mobile workers can update the status of work orders in real-time.
Additionally, maintenance technicians do not need to jump around between different mobile applications as the features are located on one platform. This will ensure strong user uptake as maintenance technicians can use the app capabilities even under challenging conditions.
Flexible Configuration
The true beauty of Maximo's mobile solutions can be found in its flexible configuration options. For example, the IBM Maximo Anywhere mobile apps suite can be configured by organizations to support the needs of any organization.
Some configurations within the Maximo Anywhere suite include restricting access to specific users, activating encryption for additional data security, and activating bar code scanning. Additionally, several Maximo mobile apps support electronic signature and actual signature usage (such as the IBM Maximo Work Execution App and IBM Maximo Anywhere Inspection apps).
Which Maximo Mobile Apps Are Helpful For You?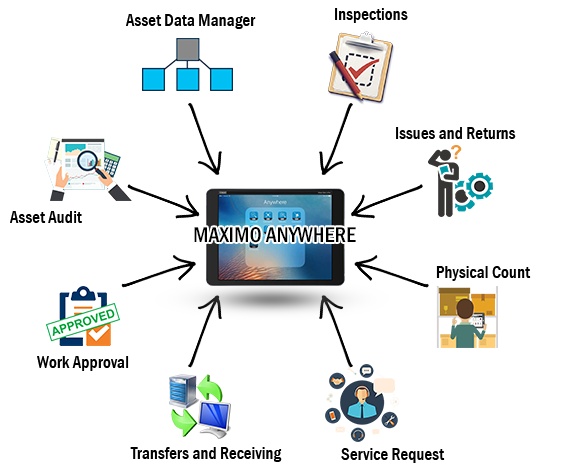 Now that we have covered the benefits of IBM Maximo mobile apps, we can discuss in more detail which Maximo Anywhere mobile apps can be helpful for your organization.
Crucially, implementing these mobile solutions enables organizations to gather and share data about their equipment and assets. Consequently, asset management and planning preventive and predictive maintenance becomes more efficient with this additional data.
Maximo Asset Audit App
The Maximo Asset Audit App enables users to track and edit their audited assets. Additionally, this feature allows an organization to divide their audited and unaudited assets. They can also schedule future asset audits by location. Conveniently, an assets' status can be quickly changed by simply scanning it.
Maximo Asset Data Manager App
The Maximo Asset Data Manager app truly enables Maximo users to gain complete control over their assets. With this application, organizations can create a catalogue for existing and new asset records, change the status of existing assets, and report asset downtime. Moreover, the Asset Data Manager application can also be used by employees to move the location of assets back into a storeroom (once a user has finished them).
A powerful feature of this application is the ability to enter and access meter readings in real-time. Employees can also view meter trends graphically to see changes over time. Again, this feature is essential for the implementation of a good asset management strategy.
Maximo Inspection App
Organizations can utilize the Maximo Inspection App to create and provide a list of assets (as well as work order locations) that technicians and workers must inspect.
Maximo Issues and Returns App
Among Maximo's mobile solutions, Maximo Issues and Returns application is among the most powerful.
With this application, organizations are provided with a service for controlling the movement of tool or material usage. Additionally, when mobile workers and maintenance technicians are issued with spare parts, tools, or materials, the process is completed via this mobile application. Of course, when these tools and materials are returned, this transaction is logged in the same application. The Issues and Return App app also has a sophisticated search function, meaning that users can find the tools and spare parts that they need to perform tasks quickly.
Like many of Maximo's mobile solutions and applications, the Issues and Returns app can work offline, thereby making this application convenient to use no matter where mobile workers are operating!
Maximo Physical Count App
With Maximo Physical Count, supporting staff members can access storeroom inventory to perform physical counts of the items they own. In addition to performing physical counts, staff members can also correct any inventory errors and perform searches for items (this includes scanning items). The best part is that physical record counts can be viewed in real-time, meaning that your organization receives feedback when variations do occur.
Like the Maximo Issues and Return App, the Physical Count app can be used in both online and offline modes, making this app ideal for areas with weak connectivity.
Maximo Service Request App
This IBM Maximo application enables users to enter service requests into Maximo Asset Management. In addition, this App supports voice recognition, meaning that users can either speak or type a description of the asset when requesting a service. Technicians and workers can also detail the asset's location when detailing service requests.
Maximo Transfers and Receiving App
With this IBM Maximo solution, employees are provided with a robust service to track tools and inventory for maintenance operations. In addition, through this mobile application, employees can transfer tools between worksites and storerooms and ensure that these tools and materials are delivered on time and eventually returned.
Maintenance workers can also perform intelligent searches through this application – like other applications in the IBM Maximo Asset Management suite, Maximo Transfers and Receiving App has scanning capabilities. This helps employees by quickly ascertaining current stock and inventory levels.
The Receiving Application also helps organizations with receiving parts and materials from external vendors/organizations. When these items arrive, your organization can schedule inspections. Once these inspections are complete, employees can update their status within the application. The scanning function is helpful here, too. Employees can upload this data with smartphones or tablets to reflect current inventory levels when new parts or inventory arrives.
Maximo Work Approval App
Essentially, the Maximo Work Approval App serves as a mobile workflow solution for supervisors, financial staff, and work planners. This application grants the users mentioned above access to work orders – where they can be quickly approved or rejected by reviewing the work order details. The work order details that can be viewed in this application include costs and asset history.
Additionally, employees will also have a complete overview of current workflows. This means that staff members can also review task details and work order details wherever they are; management can also reassign work orders to other employees from this application.
Maximo Work Execution App
With the IBM Maximo Work Execution App, maintenance technicians and supporting staff members have access to data essential to completing their tasks. This includes being able to review task details; additionally, technicians and staff can also report labor actuals and maintain the work log. Like other Maximo apps, the work execution app supports bar code scanning and voice recognition.
Depending on how this App is configured, technicians and staff can have a map detailing their work order locations. Moreover, a map helps technicians obtain directions to their work orders, meaning they can select the best and most efficient route.
The mobile solutions offered by IBM Maximo can truly change how your organization approaches asset management. Should you want these services for your organization, you should speak to a consulting service like Banetti today!