Add a header to begin generating the table of contents
Environmental, Social, and Governance (ESG) factors are increasingly being considered crucial aspects for evaluating a company's long-term sustainability and growth potential. Consumers and customers of a company are prioritizing environmental sustainability and ethics.
In order to ensure seamless ESG reporting and data governance, there is a growing demand for a company to access accurate and transparent ESG data and relevant information from regulatory frameworks, investors, and other stakeholders.
Reliable ESG data helps organizations leverage effective ESG data management practices to enhance the data collection and the data quality process for streamlining rigorous climate change initiatives.
What is ESG Data Management?
ESG data can be anything related to an organization's surrounding, community, and environment, including greenhouse gas (GHG) emissions, water footprint, and stakeholder interests.
ESG data management is the process that involves ESG data collection, data analysis, reporting, integration, and standardization for boosting ESG performance and ensuring regulatory compliance for the company.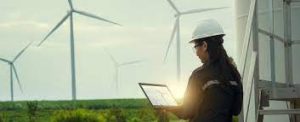 ESG data management also ensures that the data collected is consistent, comparable, and reported in a clear, transparent manner.
Significance of a Robust ESG Data Management System
A robust ESG data management system is critical for streamlining all ESG initiatives, managing ESG data and sustainability performance, and reporting ESG data analytics to stakeholders.
Effective ESG data management solutions can help companies in several ways:
Ensure Compliance: As regulatory compliance frameworks around sustainability reporting continue to evolve, it is becoming increasingly important for companies to stay up-to-date with the latest regulatory reporting standards.
A modern-day ESG data management system helps organizations to report accurate ESG performance on time, ensuring compliance with all ESG frameworks.
Single-Source for all ESG Information: It can be challenging and tedious to keep track of all data points and ESG solutions.
However, ESG systems provide a centralized application that enables teams, employees, or the managing director of a company to harness ESG strategies and data. The data stored on a centralized platform is safe from digital threats and can be digitally accessed.
Enhanced Monitoring and Reporting: Many organizations struggle while monitoring and gathering information, especially relating to reporting requirements and identifying potential red flags in an ESG strategy.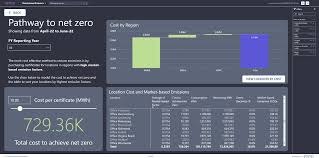 ESG systems enable organizations to leverage cutting-edge technology – Machine Learning (ML) and Artificial Intelligence (AI) capabilities for automating monitoring and reporting processes. ML and AI capabilities ensure effortless monitoring & reporting of key ESG metrics on time and help managers spot and fix issues.
Track Key Issues: From net-zero commitments to supply chain ethics, companies are expected to track and report core ESG information. Powerful data management tools empower ESG strategies to be in line with compliance support, identify key issues, and prioritize remedial actions.
Decision Making: ESG data management applications offer accurate and up-to-date access to ESG information and sustainability performance. This allows companies to make better decisions, including resource allocation, risk management, technical support, and investment decisions.
ESG Data Management vs. ESG Data Governance
Although Environmental, Social, and Governance (ESG) data management and ESG data governance may seem identical, they are two related but distinct concepts.
ESG data management tools collect ESG data and process, store, and analyze all the ESG-related information to generate valuable insights. ESG data management focuses on the technical aspects of collecting, handling, and making use of ESG data.
On the other hand, ESG data governance is the policies, procedures, and organizational controls that establish corporate governance standards for collecting, using and disclosing ESG data. ESG data governance defines data quality standards for ensuring ESG compliance and enhancing corporate governance.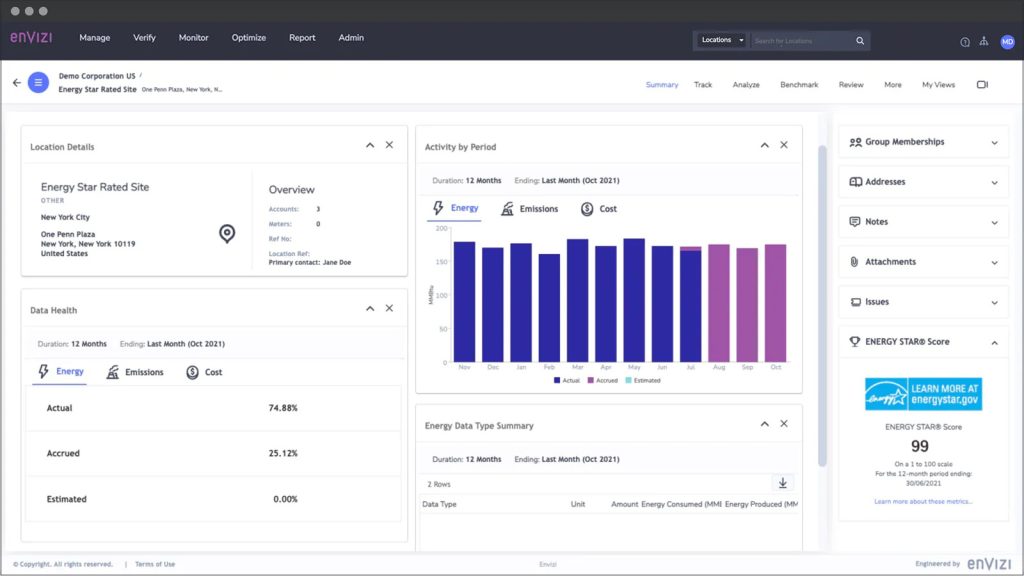 ESG data management is a relatively narrower concept than ESG data governance. Technically, ESG data management handles ESG data, whereas ESG data governance manages ESG data in a consistent, accountable, and transparent manner.
Both ESG data management and ESG data governance are critical for a business to enhance sustainability and drive value from the ESG data available to companies.
ESG factors and data are increasingly being leveraged by investors, regulators, and internal business managers. Here are some of the top applications of ESG data:
A. Sustainability reporting
ESG data management tools collect data and generate data-driven insights. These data-driven insights help companies formulate sustainability initiatives. The sustainability performance of these initiatives is reported to different stakeholders.
ESG data offers a framework for companies to identify material ESG issues for measuring and tracking ESG performance. It also helps companies benchmark against peers, ensuring transparency and credibility.
B. Risk management
Even a small business risk can become a corporate fiasco if not managed effectively. ESG data is used by businesses to raise red flags and identify potential risks. For example, ESG data may enhance a business' risk management initiatives by assessing its exposure to environmental risks such as greenhouse gas emissions, climate change, and global warming.
C. Stakeholder engagement
ESG data helps companies to engage with a number of stakeholders, including customers, investors, employees, and communities. ESG data helps companies measure and report their sustainability performance, which, when reported to stakeholders, strengthens their relationships. ESG data also helps businesses identify areas where a company needs to improve its sustainability performance and helps them develop constructive strategies accordingly.
D. Impact assessment
ESG provides companies with a framework to assess their impact on the environment and/or society. By identifying material ESG issues that are relevant to business operations, businesses can measure and track the impact of their operations on different sustainability initiatives. With the help of reliable ESG data, businesses can also evaluate their performance against environmental and social standards, such as the UN sustainable development goals (SDGs).
How to Make the ESG Reporting Process More Efficient?
As ESG data management and reporting are critical for ensuring regulatory compliance and streamlining sustainability initiatives, it is important for companies to ensure an efficient ESG reporting process.
Numerous ESG reporting activities, including data collection and storage, are challenging and time-consuming, which makes the ESG reporting process tedious and inefficient.
However, tapping the abilities of a robust ESG data management application can help organizations map metrics, ensure regulatory compliance, automate data collection and reporting activities, and remove unwanted inconsistencies.
Ideally, a robust ESG data management solution has the following features:
It enables you to deliver best practices with a robust, flexible approach.
The platform is scaleable to the organization's needs.
Offers specialized functionality in vital areas such as climate change and greenhouse gas emissions.
Helps companies capture quality data on an ongoing basis. It must support the company's ESG profile, investor expectations, and regulatory frameworks.
Leverages cutting-edge technology such as natural language processing, AI, and ML for collecting, storing, and reporting functionalities.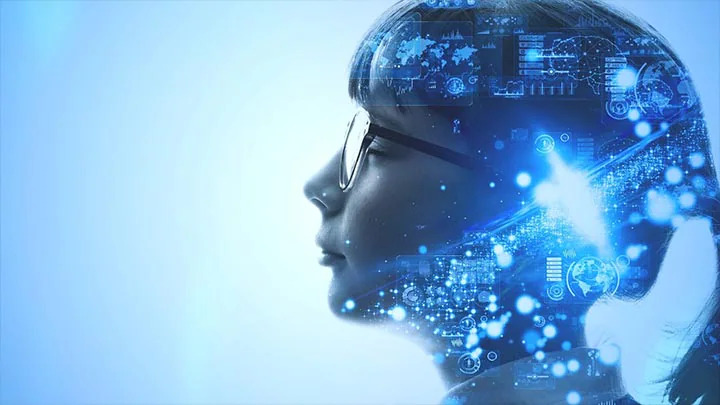 Digitizing ESG Data Management Life Cycle
ESG data management life cycle is the process from data collection to corporate disclosures of ESG information to stakeholders. Here are the stages of the ESG data management life cycle:
Data Collection: Primarily, the success of ESG data management relies on the capturing and processing of large volumes of data. Errors and inconsistent quality of data can not only slow data management but also hamper the effectiveness of sustainability measures.
Thus, companies must leverage digital tools to automate data ingestion.
Access and Storage of Data: Proper access and storage of ESG data ensures data confidentiality and prevents unwanted people or entities from accessing company data. Along with security, effective storage of data ensures data integrity.
Automated accessing and storage of ESG data enables managers to keep logs of who accessed and changed ESG data, which makes data retrieving easier, faster, and more secure.
Data Sharing: Companies share and transfer ownership of ESG data with multiple stakeholders. It is important to ensure that the transfer of agreements does not impact the confidentiality and integrity of the ESG data.
When ESG data sharing takes place on an automated data management system, it becomes convenient for companies to grant user access to company data or send multiple copies to different stakeholders without compromising the confidentiality of company data.
Retention or Disposal of ESG Data: Since the datasets are big and difficult to store, it is important for companies to decide which quality data and records to keep and which not to. Getting rid of unwanted data improves noise ratio and data point structure and enables the company to rely on a single source of truth.
Automated ESG data management systems help companies retain important data points and company data in an organized manner and dispose of unimportant records
Importance of ESG Data Management Software
A robust ESG data management software can be a game-changing module for companies in today's business world. From improving ESG reporting and better risk management to increased efficiency and streamlining all sustainability measures under one umbrella, ESG data management software gives businesses a competitive edge by prioritizing ESG considerations and performance. Digital ESG data management tools help companies automate several time-consuming activities, making the entire process more efficient and credible.
If you are looking for the best ESG data management software for insightful reporting and accurate monitoring of ESG data, contact Banetti. Banetti is the leading Enterprise Asset Management platform that helps companies seamlessly implement IBM Maximo solutions. It emphasizes four core values – technology, processes, people, and culture.
Learn more!