Add a header to begin generating the table of contents
Modern-day businesses are increasingly inclining towards environmental sustainability and social responsibility. Businesses are undertaking operations that uphold environmental, social, and economic standards, committing to moral and sustainable actions.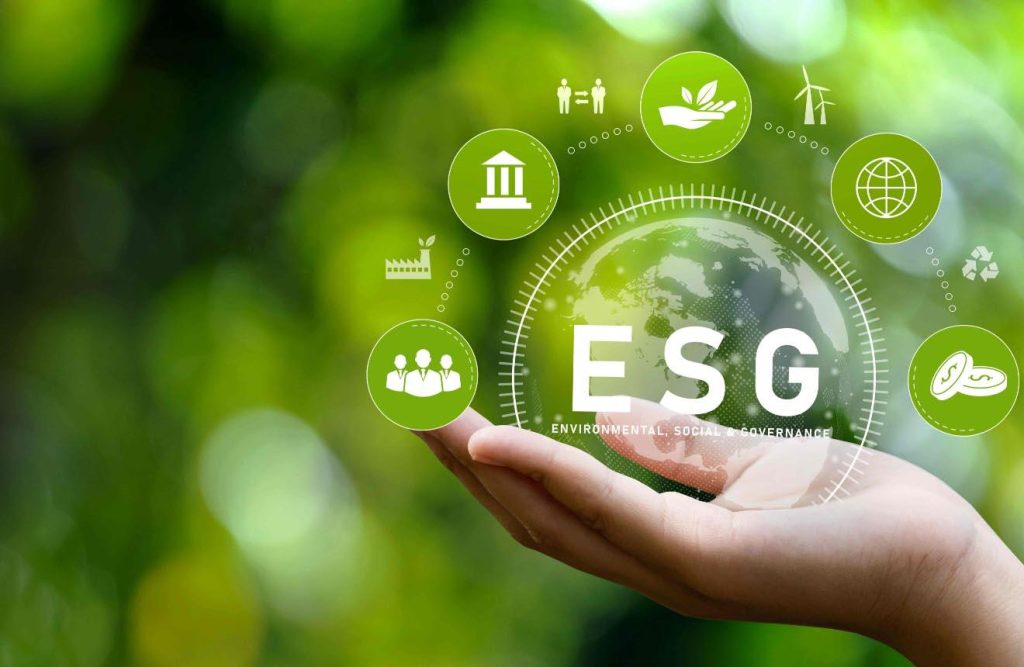 However, despite the sustainable efforts undertaken by companies, they are subject to pressure from regulators, investors, consumers, and concerned authorities to demonstrate compliance management and the environmental progress made by companies in a verifiable way.
Thus, businesses are required to ensure proper management of environmental, social, and governance (ESG) indicators.
Environmental, social, and governance (ESG) software refers to a set of comprehensive modules, tools, and solutions that enable organizations to ensure transparency and accountability through risk management, regulatory compliance, and sustainable management.
ESG software solutions help organizations measure the sustainability, environmental impact, and societal impact of their investments, identify areas that require changes, and find the best sustainable model for their business.
In order to ensure the environment, social governance (ESG) and effective environmental management, the software solutions track and manage ESG data, ensuring timely stakeholder communications, streamlined reporting, and effective data calculation.
Benefits of Using ESG Software
1.    Improved Data Accuracy and Transparency
The data collection module of robust ESG software automates error-free data capture, facilitating transparency and accurate data processing.
Additionally, cloud-based ESG software solutions enable businesses to streamline data across the business portfolio, providing managers with actionable insights.
2.    Enhanced Risk Management
ESG software solutions provide businesses with critical data that helps them streamline effective risk management.
The risk management data allows businesses to schedule compliance, improve voluntary disclosures, create risk mitigation ground plans, and take corrective and preventive actions to address potential risks and threats.
3.    Better Stakeholder Communication
It is important for an organization to ensure effective ESG engagement amongst the stakeholders and regulatory bodies.
ESG data and solutions help businesses perform materiality analysis and materiality assessment for identifying critical ESG issues and communicating ESG metrics, objectives, and corporate responsibility to its stakeholders.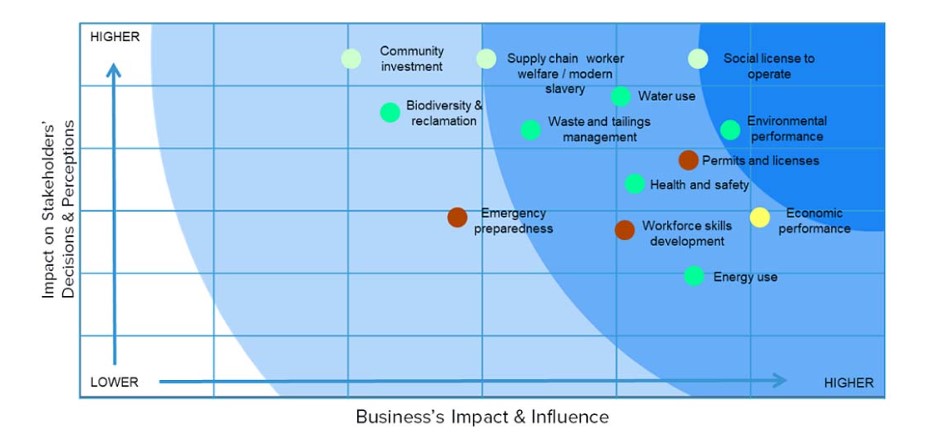 4.    Increased Efficiency and Sustainability management
Robust ESG solutions automate the collection of relevant data internally, simplifying the data collection process across the supply chain and enhancing efficiency.
ESG and sustainability reporting software modules also enhance the sustainability performance of a business by helping them prepare effective sustainability strategies and deliver sustainability commitments. Thus, simplifying sustainability management.
5.    Enhanced Decision-Making
From goal tracking and preparing key metrics to provide actionable insights and boosting transparency, robust ESG reporting software tools help companies make informed, data-driven decisions.
ESG software equips organizations with sustainability and reporting abilities, helping them make decisions in a volatile environment with a focus on achieving long-term performance goals.
Key Features of ESG Reporting Software
1.    ESG Data collection and ESG Reporting Tools
ESG software tools integrate with upstream data sources such as asset-level systems or transactional and analytical data sources. Managers can also schedule data acquisition at different intervals.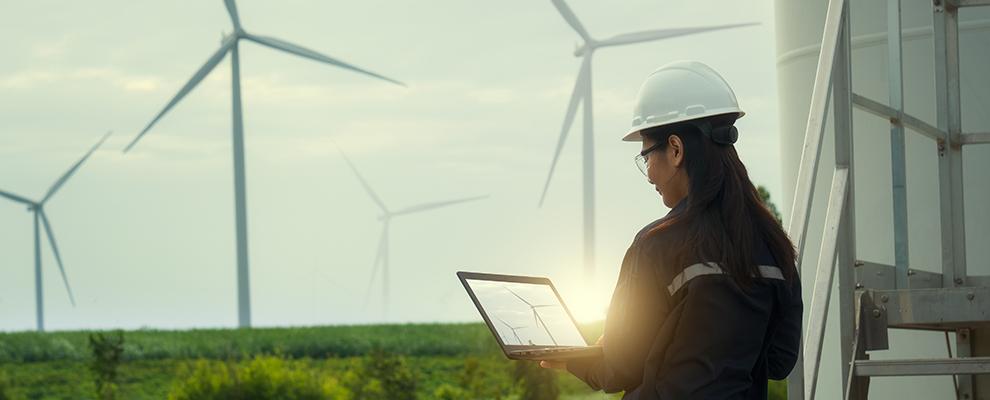 ESG reporting tools also facilitate the disclosure of environmental, social, and corporate governance data like emission factors, metrics, reports, and ethical supply chain information to stakeholders, ensuring streamlined ESG reporting.
2.    Decarbonization and Emission Management
Companies with genuine ESG reporting tools consolidate energy data and leverage analytics, benchmarking, and advanced workflows.
Timely preventive actions by an organization based on an effective ESG solution can ensure decarbonization and effective management of greenhouse gas emissions.
3.    Dashboards and Visualization Capabilities
A robust ESG program enables businesses to get a complete picture of the ESG performance on a unified, customized platform. Powerful visualizations and customizable dashboards facilitate seamless incident management, identification of efficiency opportunities, and assessment of ESG and sustainability risks.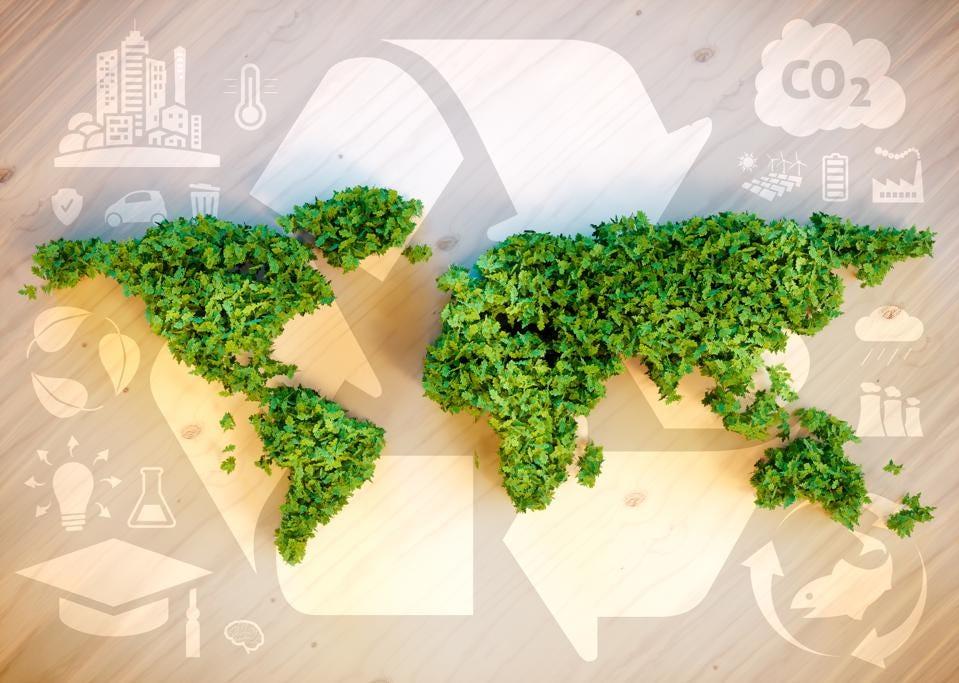 4.    Integration with Other Systems
New age ESG solutions can also be integrated with other applications and tools like supply chain intelligence suite and environmental intelligence suite. External integrations help businesses reduce environmental impact, gain supply chain visibility, and gain insights into Artificial Intelligence (AI) for increased resiliency.
5.    Customization and Flexibility
Powerful ESG software solutions include customizable templates, flexible controls, and permissions, enabling businesses to manage and audit risk management teams and manage their ESG programs.
Customized templates and out-of-the-box content reporting add value to the organization's unique requirements, facilitating seamless project tracking and tailored sustainability reporting.
6.    Collaboration and Communication Tools
An effective ESG program requires a collaborative approach across the lengths and breadths for long-term growth and sustainability.
ESG software with effective collaboration and communication tools fosters a streamlined exchange of information and workflows between individuals, teams, management, and stakeholders, streamlining relationships and uninterrupted access to information.
7.    Mobile Apps and Responsive Web Design
Industry-leading ESG platforms offer businesses scaleable mobile applications and responsive web designs, enabling business managers to develop KPIs and track sustainable initiatives.
Cloud-based mobile applications help businesses to access data and update information remotely and in real time
How to Choose the Right ESG Software?
Every business has unique needs and requirements. Consequently, the right tool depends on the size, complexity, budget, and requirements of a business's ESG program. Therefore, one must choose the right ESG software for enhanced sustainability and performance. The following are the key factors to consider while choosing the most appropriate ESG software for your business:
Identifying and Evaluating ESG Goals and Priorities
The first step for achieving responsible ESG potential is to assess a business's sustainable processes, systematic identification of ESG goals, and evaluation of associated risks. Business management should consider and debate the following questions in order to identify ESG opportunities and priorities.
What risks and opportunities can ESG issues pose?
Can these risks and opportunities interrelate in the future? If yes, how?
Will an ESG program mitigate the identified risks?
How can an ESG system help a business develop an ESG strategy for companies to fulfil their sustainability goals?
Comparing Different ESG Software Options
There are a number of ESG software options available to choose from. Different ESG systems have different sustainability tools and functions. Therefore, it is crucial to compare the characteristics, customer reviews, benefits, integrations, flexibility, customizability, and collaboration abilities of different ESG options. Based on the business requirements and identified ESG goals and priorities, managers should pick potential ESG options that can help them in their ESG journey. The selected options must include data capture abilities, a sustainable reporting process, and risk analysis and energy management features.
Considering Cost and Scalability of Different ESG Platforms
There are significant costs and expenditures involved in achieving sustainability goals. In many cases, ESG initiatives foresee costs outweighing the financial benefits. Therefore, it is important to consider the costs and scalability abilities of the selected ESG solutions. Anticipating high costs in relation to a company's entire carbon footprint helps organizations attain ESG results at a faster pace. Businesses should aim to strike a balance between necessary expenditures and potential losses brought by ESG factors. Businesses should prefer investing in ESG solutions that are in tandem with the business's budgetary allocations and long-term expansion projects of the business.
ESG software solutions enable businesses to manage environmental, social, and corporate governance with a greater degree of certainty and efficiency.
ESG reporting and management software facilitate seamless data collection, reporting of information and ESG data to multiple stakeholders, improving visibility on ESG risks and results, and measuring the sustainability performance of your business.
IBM's robust, new-age ESG solutions enable businesses to compile ESG data & information, report information to stakeholders, benchmark ESG performance, optimize ESG processes, and so much more.
IBM's ESG system is a cost-effective suite of applications and solutions with an integrated mobile application and reliable collaboration & communication tools. The platform is easy to navigate and is highly scaleable, which helps you track the progress of all your sustainable and ESG initiatives seamlessly.
Banetti is the leading platform that deploys industry-leading Computerized Maintenance Management Systems (CMMS) and Enterprise Asset Management Systems (EAMS). Banetti helps businesses onboard IBM Maximo solutions for seamless asset management and sustainability. Businesses can attain their ultimate environmental, social, and governance targets with Banetti by focusing on the four core factors – technology, people, culture, and processes.