Add a header to begin generating the table of contents
Environmental, Social, and Governance (ESG) factors provide vital insights into how a company can manage risks, generate long-term value, and contribute to sustainable development. In order to ensure transparency and the long-term success of a company's ESG practices, it is important to undertake ESG reporting by measuring and monitoring sustainability performance and the progress of the company's ESG metrics.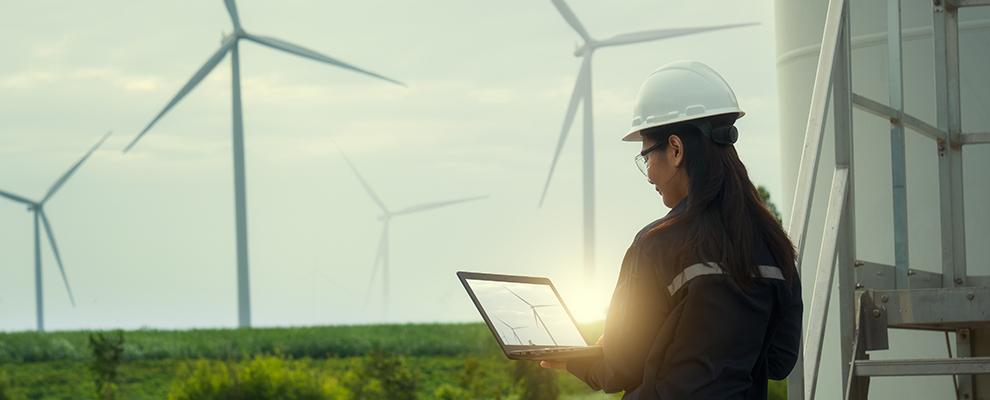 The ESG reporting process involves identifying relevant ESG factors, establishing ESG metrics, collecting & analyzing ESG data, reporting ESG performance against the established metrics, and engaging with key stakeholders to address any concerns that may arise.
The information disclosed in ESG reports, including climate-related financial disclosures,  is used by investors to evaluate the long-term sustainability and resilience of a company's business model and by other stakeholders to understand ESG risks and assess a company's impact on society and the environment. A streamlined disclosure process helps companies set Sustainable Development Goals (SDGs), streamline sustainability efforts, and ensure compliance.
ESG Reporting Software: The Future of Sustainable Reporting
Advancements in technology and growing demand for transparency and accountability paved the way for robust ESG reporting software.
ESG reporting software is becoming an increasingly important tool in sustainable reporting. Companies are recognizing the importance of sustainable practices and seeking to communicate their efforts to stakeholders. ESG reporting tools offer a single platform suite of solutions that can help you collect, analyze, and report all your ESG data needed to demonstrate your sustainability performance.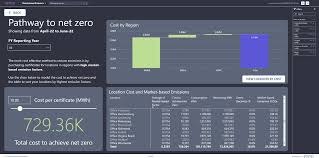 ESG reporting software includes ESG frameworks that can help managers in creating ESG reports and streamline the process of collecting & reporting ESG data. ESG software space automates data collection from various sources and generates accurate reports that are based on data quality.
Key Features of ESG Reporting Tools
ESG reporting tools help companies analyze, measure, and report their sustainability performance. Robust tools & solutions enable companies to track ESG goals and contribute towards a sustainable future.
Following are the key features that you must look for in a robust ESG reporting software:
–  Collecting Consistent & Accurate ESG Data
ESG reporting solutions are designed to collect accurate ESG data from a variety of sources, such as financial reports, surveys, and other internal and external sources. This data is then analyzed and used to generate reports on a company's ESG & sustainability performance.
–  Benchmarking
ESG reporting tools allow organizations to benchmark their performance against industry peers and best practices. This helps organizations identify areas for improvement and set targets for future ESG performance.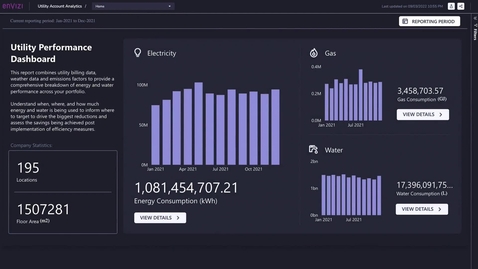 –   Performance Metrics
ESG reporting solutions analyze and interpret ESG data to provide insights into an organization's performance on ESG metrics. This includes visualizations such as charts, spreadsheets, graphs, and dashboards.
–   Performance Tracking and Goal Setting
ESG reporting solutions can be used to track and report a company's ESG performance over time and set goals for improvement. This can help companies identify error-prone areas and demonstrate their commitment to resolving social and governance issues and undertaking responsible business practices.
–   Compliance Management
ESG reporting tools are designed to help organizations stay compliant with relevant regulations, laws, and industry standards related to environmental, social, and governance issues. The tools keep track of reporting requirements and provide a dashboard view of compliance status.
–  Emission Management
By investing in robust ESG reporting tools, companies can track and manage their greenhouse gas emissions and other environmental impacts. Digital ESG reporting helps organizations in data visualization, scenario analysis, and ultimately improving their ESG performance.
–  Customization
A robust ESG reporting platform allows portfolio companies to customize their ESG reporting based on their specific needs and priorities. For example, it enables a company to focus more on certain ESG issues that are particularly relevant to their industry or stakeholders.
–  Ease of Use
ESG reporting tools have a simple interface that allows users to easily navigate and access the information they need. Its end-to-end solution is usually accompanied by training and support resources that help users understand how to use the tool effectively.
–  Integration with Existing Systems
ESG reporting solutions can be integrated with other existing systems of a company, such as financial reporting tools or enterprise resource planning (ERP) systems. This helps businesses streamline data collection and meet ESG reporting standards.
Benefits of Using ESG Reporting Software
Below listed are the key benefits of using ESG reporting systems.
–   Streamlined Data Capture
ESG reporting software automates ESG data collection from various sources, such as internal systems, third-party databases, and public companies. This can save time in creating reports and reduce the risk of inconsistencies in the data quality.
–   Simplify Audit and Assurance
ESG reporting tools can simplify audit and assurance processes by providing a centralized platform for collecting, analyzing, and reporting ESG data. By improving data quality, transparency, and compliance management, ESG reporting tools can help auditors verify ESG performance and improve ESG reporting standards more efficiently and effectively.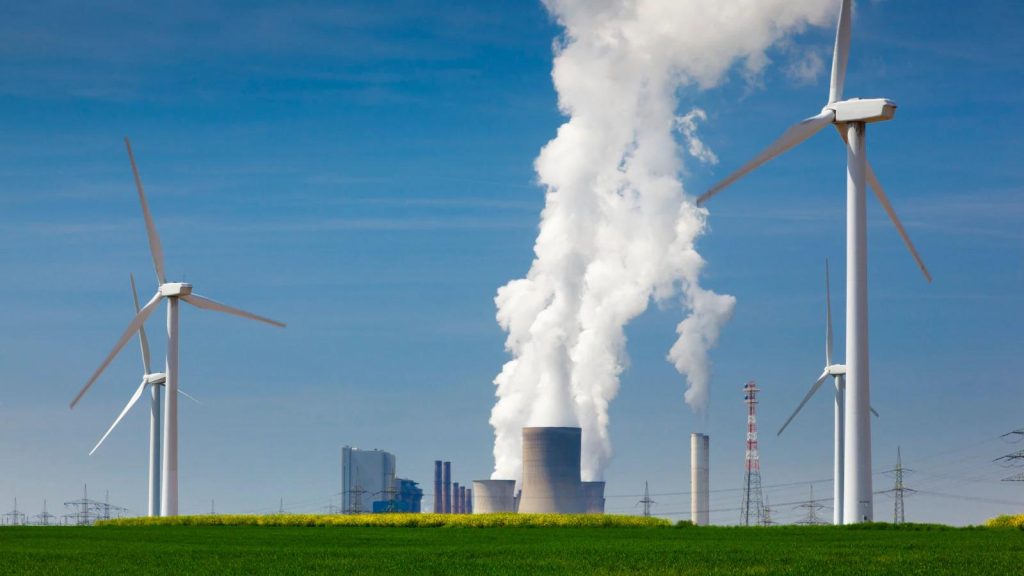 –   Identify Areas of Improving Sustainability Performance
Using ESG reporting software can help organizations identify areas for improving sustainability performance by providing a comprehensive view of their environmental, social, and governance (ESG) performance. This helps companies to track and analyze their ESG data, identify areas where they can improve their performance, and set targets to meet their sustainability goals.
–    Improved Accuracy & Transparency
ESG reporting software can also improve accuracy and transparency by automating data collection, reducing the risk of human error, and providing stakeholders with clear and concise reports. This helps companies build trust with their stakeholders and improve their reputation.
–    Better Decision Making
ESG reporting software provides companies with real-time data and analytics to make more informed decisions related to their sustainability performance. By considering factors such as actionable insights, risk management comparisons, and benchmarking of ESG goals, in their decision-making processes, companies can steer their sustainability practices toward corporate governance and create long-term value for their stakeholders.
–   Reduce Reporting Time and Cost
By automating data capture and analysis, companies can save time and reduce costs associated with reporting. Collaborative workflows, standardization of data, and compliance with sustainability accounting standards board help companies save time and costs associated with collecting & analyzing data and compliance purposes.
–    Enhanced Stakeholder Engagement
ESG reporting software can facilitate stakeholder engagement by providing a platform for stakeholders to provide feedback, ask questions, and share their perspectives on sustainability issues. This can help companies to understand stakeholder priorities, ensure transparency, and incorporate them into their decision-making processes.
How To Choose The Best ESG Reporting Tool For Your Organization?
Today, there are numerous ESG reporting software solutions available for organizations to choose from. As the nature of work differs from organization to organization, not one ESG reporting software is the best solution.
If you are looking to invest in robust ESG Reporting tools, consider the following criteria to determine the best ESG reporting software.
–    Size of Organization
The size of your organization is an important factor to consider when choosing an ESG reporting tool. Larger organizations typically have more complex reporting requirements and may require a tool that can handle a large volume of data. Therefore, large organizations require solutions with enterprise workflow, government support, and strict IT security.
Smaller organizations, on the other hand, need an easy-to-use and automated solution that can be operated by one or two administrators.
–    ESG Reporting Scope
The scope of your ESG reporting is another important factor to consider. If you need to report on a wide range of ESG metrics, you may need a tool that can handle multiple data sources and integrate with other systems. If your reporting is more focused, a simpler tool may suffice.
–    Value Chain Type
The type of value chain your organization operates in can also impact your choice of ESG reporting tool. For example, if you are a manufacturer with complex supply chains, you may need a tool that can track and report on environmental and social metrics throughout your entire value chain. The ESG reporting tool vendor must support the industry, sector, and value chain in which you are operating.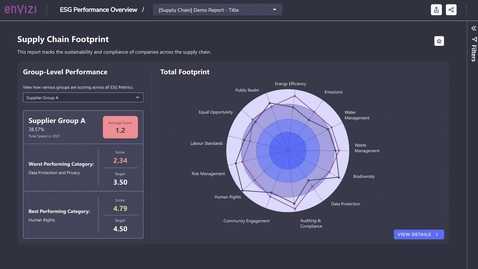 –    Use Case and Primary Problems
Consider the use cases and primary problems you are trying to solve with an ESG reporting tool. For example, if you are struggling to collect and analyze data, you may need a tool that can automate data collection and analysis. If you need to improve stakeholder engagement with customers or investors, you may need a tool that can facilitate collaboration and communication.
–    Technical Capabilities of Team
It is also important to consider the technical capabilities of your team. If you have a team with strong technical skills and experience, you may be able to use a more complex tool that requires a higher level of expertise. If your team is less technical, you may need a tool that is more user-friendly and requires less training.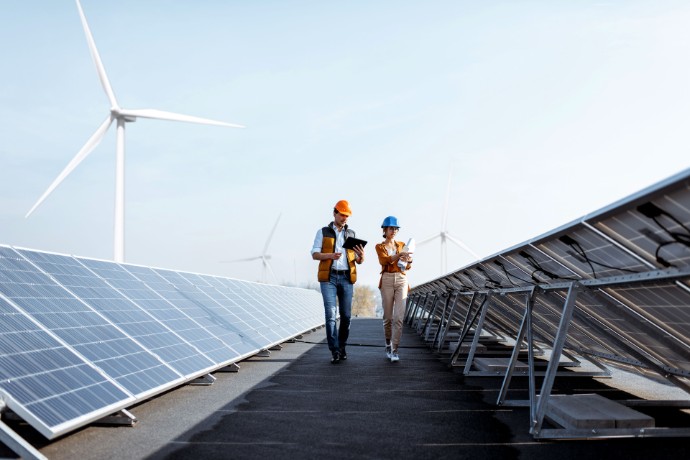 –    Compliance with ESG Reporting Frameworks
Before selecting ESG reporting tools, it is crucial to ensure that the tool is compliant with the ESG reporting frameworks that your organization is following. Some common ESG reporting frameworks include the Global Reporting Initiative (GRI) and the Sustainability Accounting Standards Board (SASB).
–    Control, Audit, and IT Security Needs
Since control, audit, and IT security needs are crucial for organizations. It is vital to assess these parameters in ESG tools. You must look for tools that have robust security features, offer audit trails, and allow for granular permissions to control access to sensitive data.
Best ESG Reporting Tools In 2023
–   IBM Envizi ESG Suite
IBM's Envizi ESG Suite is the leading ESG reporting software available to businesses looking to fast-track their sustainability journey using data. The suite of applications enables businesses to create reports and automate the collection & consolidation of more than 500 data types and also supports almost all internationally recognized ESG frameworks. The platform also offers powerful visualization options with easily customizable dashboards and interactive user interfaces.
–   Workiva
Workiva's ESG Reporting Software allows for data collection, workflow management, reporting, and analysis across multiple stakeholders, including investors, regulators, and other stakeholders. It also includes integrated reporting templates that comply with various ESG standards and frameworks.
–    Novata
Novata is a cloud-based ESG reporting software that provides solutions for data collection, reporting, and ESG data analysis. Its tools enable companies to track and report their sustainability performance across various ESG metrics, including carbon emissions, water usage, and social impact. The software includes features such as data visualization and benchmarking against industry peers. Novata also offers support for various ESG standards and frameworks.
–    Diligent
Diligent's ESG reporting tools are designed to provide a comprehensive and transparent way to report on key ESG metrics, including carbon emissions, diversity and inclusion, and governance practices. The suite of applications can help companies comply with ESG regulations, meet stakeholder expectations, and make informed decisions about their ESG performance.
–    Impact by Mesa
Impact by Nesa is another well-renowned suite of ESG Reporting Tools that help companies measure and report on their ESG performance. This tool offers data analytics and reporting, as well as sustainability assessments and benchmarking. Impact by Nesa ESG applications can also identify areas for improvement and effectively communicate their ESG performance to stakeholders.
ESG reporting tools provide companies with a powerful way to track, monitor, and manage their ESG performance and communicate it to stakeholders. These tools offer data-driven insights and reporting capabilities that help companies comply with regulations, meet stakeholder expectations, and make informed decisions.
With ESG Data at your Fingertips, companies can better understand their ESG performance, identify areas for improvement, and demonstrate their commitment to sustainability. As the importance of ESG factors continues to grow, ESG Reporting Tools will become an essential part of every company's toolkit.
If you are looking to invest in IBM's Envizi ESG suite, Banetti is an Enterprise Asset Management consulting company that can help you smoothly implement IBM's tools and applications.
Learn more.