Add a header to begin generating the table of contents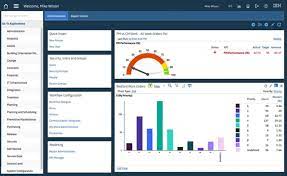 For companies involved in the utilities, transportation, oil & gas, life sciences, or the logistics industry, repairing and maintaining physical assets is as important as building them.
Companies with sound asset management solutions and a durable maintenance management system that focuses on asset maintenance throughout the asset life cycle will see their assets operate at peak performance for longer. Additionally, there will be fewer machine and equipment breakdowns, increased equipment uptime and operational efficiency, and an overall cost reduction.
By contrast, companies with poor asset management that neglect asset lifecycle management will experience more equipment breakdowns, equipment/machinery downtime, equipment inefficiency, and higher costs.
In contemporary times, enterprise asset management software and computerized maintenance management system form the backbone of maintenance efforts. An example of an enterprise asset management software solution is IBM Maximo Asset management.
Before discussing why IBM Maximo is a must-have for users, let's first broadly discuss what an enterprise asset management software solution is.
What is a Maintenance Management Software?
A maintenance management software solution consists of a single platform whereby a company can control, view, and manage its physical, enterprise assets, and critical assets in real-time. By using maintenance software, businesses can increase their assets' lifespan by monitoring their performance. Additionally, managing maintenance operations is also more accessible with the assistance of maintenance management software.
Thus, enterprise asset management software is essential for companies to devise and implement maintenance schedules and preventive maintenance. Companies can create preventive maintenance, corrective maintenance, predictive maintenance, and emergency maintenance tasks with maintenance management software.
Additionally, as maintenance management software enables the centralization of asset data (including providing an assets' location, serial number, previous work orders, and future maintenance operations), it is essential for work completed in remote locations and the field by technicians. Should assets be located on multiple sites, maintenance management software is vital for technicians, too.
Essentially, with mobile devices and tablets, technicians will be able to access this data while in the field. In addition, field technicians will also be able to upload new data for asset services they are currently performing.
Maintenance management software is also needed to manage work orders effectively. Work order management features are among the most important reasons companies require an enterprise asset management solution.
Typically, work orders are tasks that indicate that maintenance work can begin. However, work orders also contain information about particular maintenance operations. Thus, a work order will include job plans, the tools needed for maintenance, asset location, the type of labor required, and overall asset performance.
With work order management features such as these, any business in the utilities, life sciences, or oil & gas sectors can implement reliability centered maintenance with the help of software.
Now that we have outlined the importance of a software solution in a maintenance management system, we can now discuss the factors that determine the success of enterprise asset management software.
What Determines the Success of Enterprise Asset Management Software?
Whether your company is using IBM Maximo or any other software solution, certain factors will always determine the success of the solution being used.
Seamless Integration
The first of these factors is integration with a business's Enterprise Resource Planning (ERP) systems and other systems.
Integration with ERP systems is essential to gain a complete view of your most critical assets. While enterprise software is necessary for comprehensive asset lifecycle management, using this alone provides an incomplete perspective.
Integration with ERP systems completes this picture by combining asset maintenance with asset procurement planning, asset disposal, and production process dashboards. With the two systems integrated, it is possible to automate asset maintenance planning and increase asset optimization.
Maintenance software must be integrated with other systems, too. These systems include accounting software, environmental health and safety software, and Geographic Information Systems.
Efficient Analytical Capabilities
Your enterprise software solution must have advanced analytic and reporting capabilities. With these capabilities at your disposal, your business can be provided with actionable insights regarding asset performance.
With these insights, your business can save costs by implementing predictive maintenance and preventive maintenance as your asset's performance is consistently tracked. This will reduce costs in the long term, decrease equipment downtime, and increase the asset's lifespan.
Secure Data Storage
Any leaking of essential data can have severe legal and financial consequences. Thus, when a business selects an enterprise software package, they must ensure that the centralized data is secure.
To guarantee that your data is secure, be sure to conduct regular tests and vulnerability assessments. Organizations can also limit the number of users accessing the data to ensure added security.
Mobile-friendliness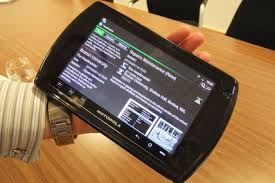 Field managers and technicians must access equipment recording details and asset data whether they are in remote locations or the office. If your enterprise software package is not mobile-friendly, executing reliability centered maintenance will be impeded.
How Maximo Asset Management Works?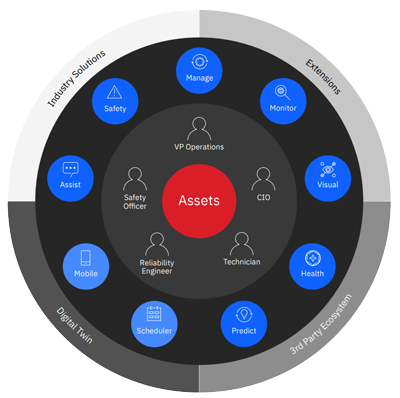 We can now discuss how IBM Maximo asset management works!
To start with, IBM Maximo is a sophisticated web-based computerized maintenance management system (CMMS). The first commercial version was released in 1985, before being purchased by IBM in 2005.
IBM Maximo asset management assists companies with managing their assets throughout their entire lifespan. However, IBM Maximo also helps manage work orders and is fully compatible with mobile devices.
IBM Maximo is primarily an enterprise asset management package to assist with asset lifecycle management. Maximo EAM has six core models, which include: asset management, work management, contract management, and inventory management.
Additionally, IBM Maximo also has its 'Maximo Application Suite'. The Maximo Application Suite is valid for various industries with physical assets – such as oil & gas, utilities, life sciences, and transportation.
The primary capabilities of the IBM Maximo Suite include Maximo Manage, Maximo Health, Maximo Mobile, and Maximo Predict. Again, the Suite options can be used by a diverse array of industries, making IBM Maximo an attractive computerized maintenance management system for many users.
Why Is Maximo the Best Enterprise Asset Management Software?
There are several reasons why IBM Maximo remains the best enterprise asset management software for users.
Firstly, IBM Maximo remains the best software solution because it can support diverse users who need to maintain assets. Additionally, IBM Maximo supports custom integration with different ERP and accounting systems. This helps reduce integration costs and assists with maintenance management as companies have real-time visibility of their assets.
IBM Maximo users also have access to an array of additional features via the IBM Maximo Suite. Essentially, these features help businesses gain real-time visibility of their assets and assist them in planning preventive maintenance.
Furthermore, planning and implementing predictive schedules is possible due to the advanced analytic tools part of IBM's Application Suite. With these advanced analytical tools, users receive asset data in real-time and can therefore when maintenance must be completed.
Related to preventive maintenance is the ability for field technicians to service assets even if they are in remote locations. Technicians can also access an asset's service history and set future service dates for an asset. Conveniently, managers will be automatically notified of any upcoming asset services.
With IBM Maximo, asset lifecycle management is prioritized and is a major reason users continue to use it. Besides facilitating the implementation of preventive maintenance to reduce costs throughout the asset life cycle, IBM Maximo can be used for work order management, contract management, checking service level agreements, and assisting with purchasing/procuring materials.
We discussed work order management previously, but it is worth re-iterating why this IBM Maximo feature makes this the best-computerized maintenance management system to have! Work orders will contain a complete record of an asset's service history, service level agreements, job plans, which resources are required, the tools needed for the maintenance operation, and the sort of labor required.
Additional key features such as being able to create pricing arrangements and purchasing assistance also contribute to making IBM Maximo the best enterprise asset management solution.
IBM Maximo Asset Management Vs. SAP
We can now compare IBM Maximo with another enterprise asset management system, SAP.
ALM Functionality
As we have discussed, asset lifecycle management (or ALM) is the core of IBM Maximo. When fully utilized, IBM Maximo can extend the lifespan of a diverse range of assets – including utilities, vehicles, and other assets.
Like IBM Maximo, SAP also provides a complete overview of asset life cycle and performance. SAP comes with an array of features to ensure the peak performance of assets at all times. SAP also has unique features for maintaining vehicle assets, similar to IBM Maximo.
Management of Work Orders
IBM Maximo offers users excellent ways to manage work orders. We have covered most of Maximo's work order features; however, it is essential to add that IBM Maximo enables users to view pricing agreements (including minimum pricing) and assists with resources' planning. In addition, should work orders be repeated, managers and field technicians can automate them.
Like IBM Maximo, SAP has excellent work order management capabilities for users. Again, similar to IBM Maximo, assets can be tracked in real-time; should any problems arise, notifications will be automatically triggered.
The primary difference between IBM Maximo and SAP regarding work order management is that the latter has more automation features than IBM Maximo.
Approach Towards Inventory Management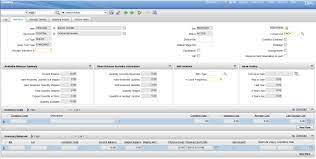 IBM Maximo uses a modular approach for inventory management. Essentially, this means that information from different sources is centralized onto one platform. This approach is helpful for inventory management as users have information on inventory costs and lead-time; managers can also automate re-order points to ensure constant inventory availability.
SAP uses an asset-centric model for inventory management, although it is an add-on module. While users can still receive critical information about asset health and performance, the platform is not as centralized or automated as the IBM Maximo inventory management system.
Reporting And Auditing Capabilities
IBM Maximo provides users with robust reporting and auditing capabilities. IBM Maximo allows for up to 150 different reports to be created, which means users can implement preventive maintenance and track asset changes over time. Additionally, IBM Maximo provides tools to report asset failure and track maintenance work.
SAP has a built-in business intelligence module meaning that users can generate reports on trend analysis. Additionally, SAP allows users to create accounts for previous asset services and maintenance history.
In essence, both IBM Maximo and SAP have robust reporting capabilities, which help ensure continued asset reliability.